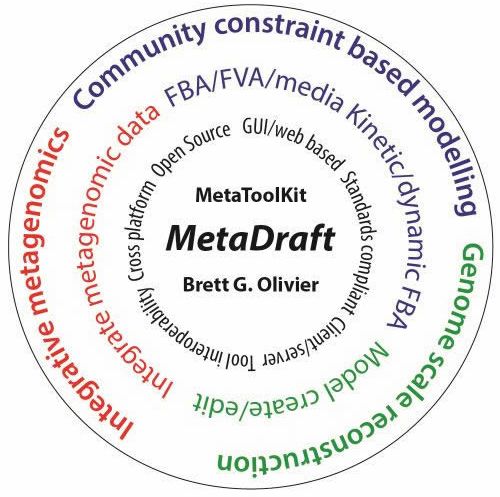 A graphical interface for the user oriented reconstrution of genome-scale metabolic models. MetaDraft assists modellers to transform their sequences into draft metabolic reconstructions by way of a flexible database system.
MetaDraft Forms part of the MetaToolkit Modelling Suite developed in the Systems Bioinformatics Group at the Vrije Universiteit Amsterdam.
Currently available on request MetaDraft will be publicly available for download in December 2017.